You are here
Complete "Vachana Ramayanam" Sarga by Sarga  written by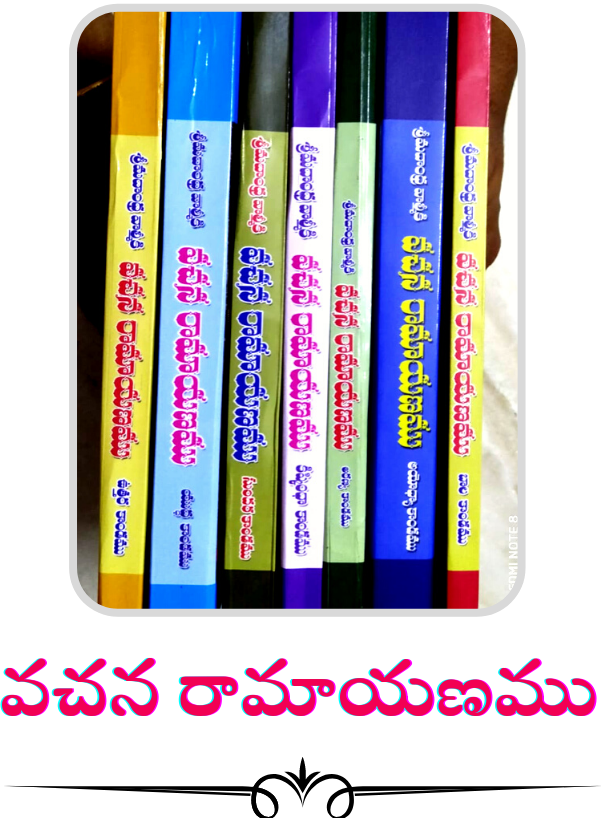 Smt. Srimattirumala P V Seetamma garu 
(Exclusively released by Pravachanam.com)
Upanishad Pravachanaavali (Kaushitaki Upanishad)
Dear Bandhu,
We hope that you are all able to spare your available time spiritual growth everyday by listening to valuable pravachanams.
We have daily Live pravachanams on Upanishad Pravachanaavali (Kaushitaki Upanishad) by Sriman U.Ve. Kandadai Srinivas Aacharya Swami varu,  from Sep 16th, 2020 - (7.30 - 9.00 PM CST ) & from Sep 17th, 2020 -(7.00-8.30 AM IST).
---
About Speaker:
Name:

 

Sriman U.Ve. Kandadai Srinivas Aacharya Swami varu
       Dr. Kandadai Srinivasacharya swami varu had
Composed dramas for AIR - "Dhanurdasa vijayam", characters on Potana, Bhakta Ramadasu, Dasaratha, Ravana Brahma to name a few.

Written articles to Bhaktinivedana, Sri Nrusimha priya and other magazines

Given discourses on topics like Thiruppavai (2014-2015) and Bhagavad Gita (2019)

Published papers in national and international seminars on topics such as "Telugu philosopher's contribution to Visishtadvaita" and "Sri Ramanuja's Vishishtadvaita philosophy", "VijayaNagara empire - Vishishta Advaita philosophy in Amukta malyada"

Received Maha puraskaram award in 2019 from "Sri Veda dharmika samstha" and Anand Ashramam Award for commitment to cause in 2005
      Swami varu attachement with Visistaadvaita:
Acharya is Sri Ranga Narayana Jeeyar swami varu, 49th pattam, Sri Rangam.

Veda vidya was obtained from Sriman Madabhasi Lakshmi Narasimhacharya swami varu.

Nalayira divya prabandham from U. Ve Sriman Kapisthalam Anandacharya swami varu Srirangam

Sribhashyam from U.Ve Sriman STPV Kurmacharya swami, Sri kurmam

Bhagavad vishayam: U. Ve Sriman Kandada Rangacharya swami varu

Srivachana bhushanam and rahasya granthas from Sriman U.Ve. TK Gopalacharya swami varu and Appalacharyaswami varu

Received many titles such as "upanyasa chudamani", "Ramanuja siddhanta prachara divakara", Ramayana pravachana siromani, Tiruppavai vyakhyana chakravarti.

2017 - Telangana rashtra sri vaishnava sangham declared as Ubhaya vedanta pandita

Have been giving discourses on  many texts such as Sri Ramayanam, Srimad bhagavatam, Tiruppavai, and Upanishads for the past 25 yrs

Here the link of Swami vari previous pravachanams:
          Thiruppavai Vaibhavam 2014-15 KSC:          
          https://pravachanam.com/albumfilesbrowselist/990/20
We are fortunate to have swami deliver pravachanams on

 

Kaushitaki

 

Upanishad

to us. 

Don't miss the opportunity.
---
HOW TO LISTEN ???
You can use any of the following methods from anywhere in the world.
Method-1: ZOOM
Step-1: Download ZOOM APP and click this below Link.
tiny.cc/sayrama
(Meeting id and password included in the link)
---
Method-2: Youtube (Subscribe to this channel to get notification of LIVE Pravachanam)
https://www.youtube.com/c/pravachanam
All recorded pravachanams are available with video in this

YOUTUBE

channel.
---
Please Join to

Upanishad Pravachanaavali Whatsapp group

for more updates:
           tiny.cc/teamveda
---
We will have pravachanam on all important upanishads in continuous..
Here is the list of Upanishads:
1) Isavasya Upanishad - Sriman U.Ve. SriBhashyam Srinivas Acharyulu (Hyd)- Completed-
2) Kena Upanishad - Sriman U.Ve. Amaravadi Venkata Narasimha Acharya- Completed-
3) Katha Upanishad- Sriman U.Ve. Gudimella Murali Krishnamaachaarya Swami, (Bhadraachalam)-(Completed)-
4) Prashna Upanishad -Sriman U.Ve. Kandlakunta Venkata Narasimhacharya Swami- Completed-
5) Mundaka Upanishad
6) Mandukya Upanishad - Sriman U.Ve. SriBhashyam Srinivas Acharyulu (Hyd)- Completed-
7) Taittiriya (Shikshavalli, Anandavalli, Bhruguvalli) Upanishad
8) Mahanarayana Upanishad
9) Aitareya Upanishad
10) Chandogya Upanishad
11) Bruhadaranyaka Upanishad
12) Shvetashvatara Upanishad
13) Kaushitaki Upanishad-Sriman U.Ve. Kandadai Srinivas Acharyulu- Running-
14) Subala Upanishad-Sriman U.Ve. SriBhashyam Srinivas Acharyulu (S/o.Sri Bhaashyam Appalaachaarya Swami)- Completed-
15) Mantrika Upanishad
16) Atharva Shikha Upanishad
---
We pray the SUPREME to give you Time and Health to attend such wonderful discourses and enlighten yourself.
Please share this info with your friends and families.